CHOCOLATE & WALNUT BUTTER SCONES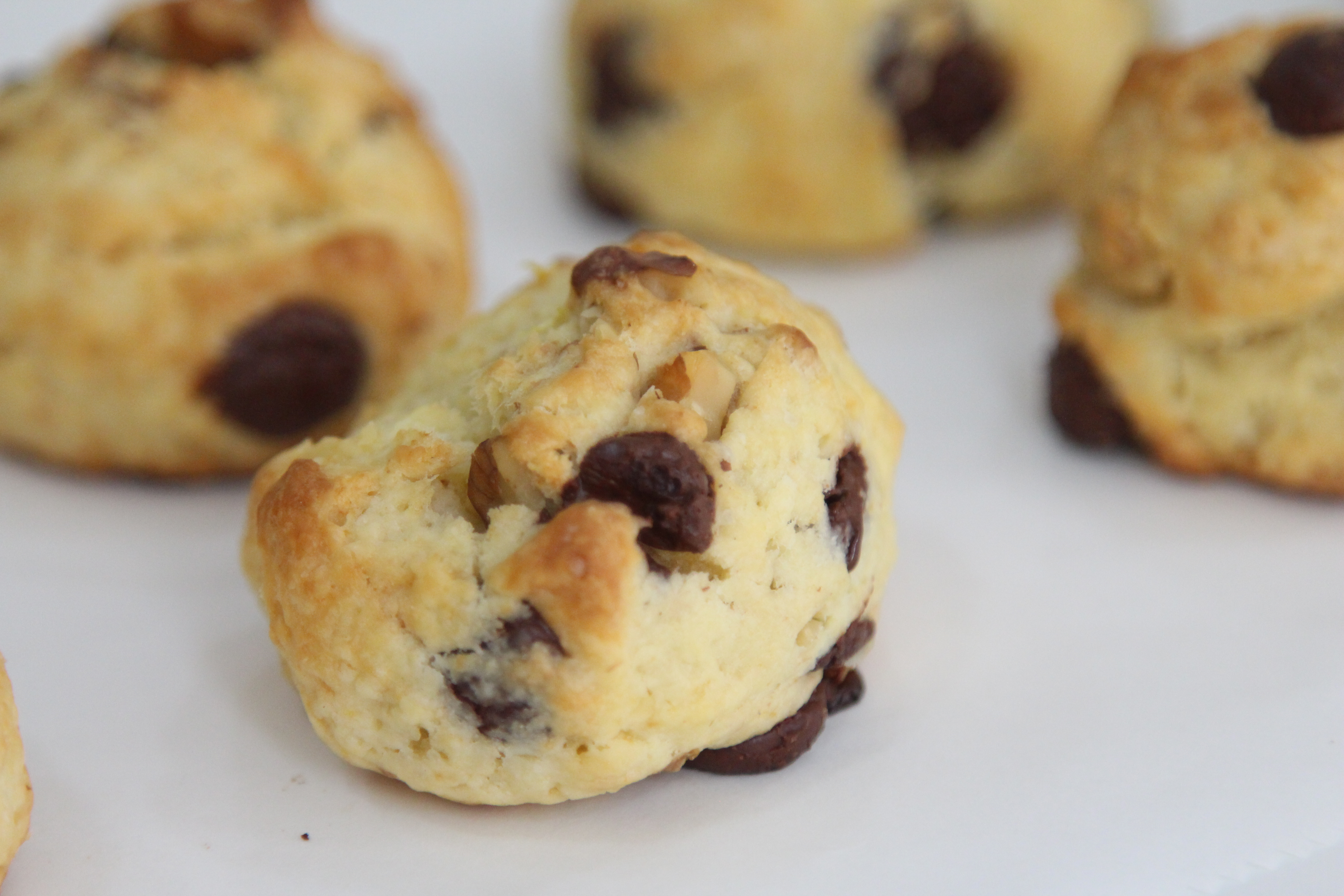 Hi mommies! Minggu baru, resipi baru. So minggu ni kita nak share resipi Butter Scones. Special nya kali ni, kita nak upgrade sikit butter scones by adding choc chips dengan roasted walnut. Ya Allah typing ni je dah terliur. Ok enjoy the resipi!
Bahan-bahan yang diperlukan:
BUTTER SCONES:
1 PEK kotak BBBmix Butter Scones
5 sudu besar Mentega Sejuk
1 cawan Whipping Cream Sejuk
BAHAN TAMBAHAN:
1/4 cawan Roasted Walnut
1/2 cawan choc chips
====================
Cara-caranya :
Campurkan tepung BBBmix di dalam mangkuk adunan.
Masukkan mentega dan ramas bersama tepung sehingga menjadi seperti serbuk roti.
Kemudian tuangkan whipping cream. gaulkan dengan spatula sehingga agak sebati. Sambung uli adunan dengan menggunakan tangan.
Masukkan bahan tambahan roasted walnut dan choc chip kedalam adunan. Gaul sehingga sebati.
Bentukkan adunan menjadi 1 bola besar. Bahagikan kepada 4 bahagian.
Ulangi langkah yang sama untuk setiap bahagian bagi mencapai 16 bebola.
Susun bebola Scones di atas loyang yang dialas kertas baking. Jarakkan.
Sejukkan dalam peti sejuk sementara kita tunggu oven panas.
Panaskan oven pada suhu 220°C . Bakar selama 12-15 minit sehingga keperangan atau bahagian bawah scones tidak melekat pada kertas baking.
Dah siap pun Chocolate & Walnut Butter Scones kita and boleh dihidang!
====================
Tips!
Butter Scones boleh dibakar menggunakan Air Fryer. Cara dia sama je, cuma setting pada Air Fryer tu boleh tetapkan suhu pada 180°C selama 10-12 minit.
Happy Baking!
Boleh tengok video baking tutorial ni jugak.