Ordering Brown Butter Bakes Goods
Ordering Brown Butter Bakes goods can be easily done by following these 6 simple steps.
1) Choose the product category at the top menu bar of your interest that you crave.
2) At the checkout page, choose preferred delivery option (pickup / delivery).
3) Fill up required recipient details.
4) Select pickup / delivery date that you want to receive the goods.
5) Choose payment option and proceed.
6) Your order will be prepared. Keep calm and wait for the delivery.
You will receive a confirmation email with your order number and details. Do check your junk/spam mail box if it's not in your inbox.
* 2 days notice for Cakes, Brownies, Cupcakes, Tart & Desserts.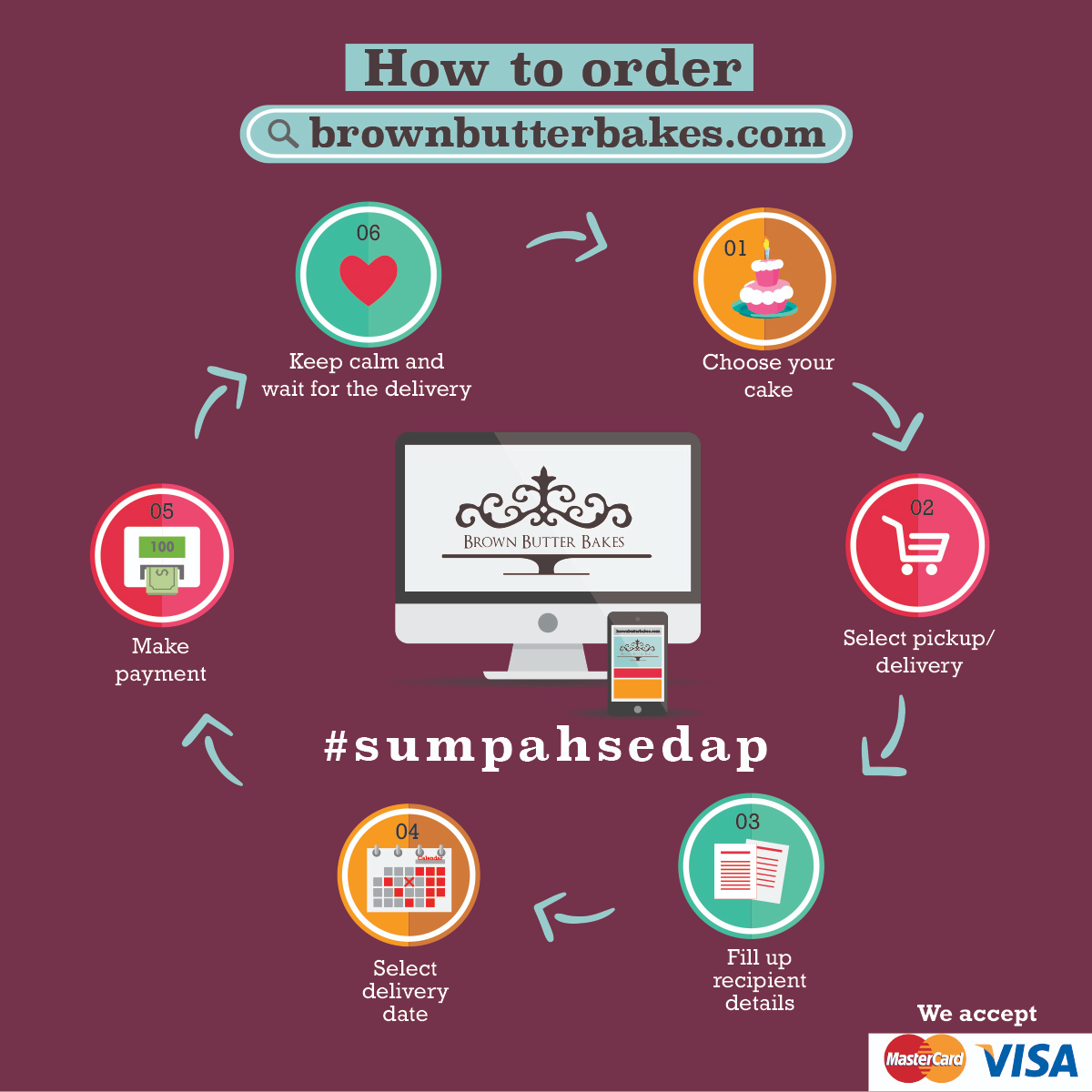 We accept Online Bank Transfer, Debit Card, Credit Card or PayPal.
Click HERE for delivery / pickup information.
If you need any guidance, feel free to contact us. We are pleased to assist you!
Email: [email protected]
Whatsapp: 018-4083836